Profile of the Cranberry Industry
In Quebec, the cranberry industry has seen a massive explosion, especially during the course of the past decade. In 1992, there were three cranberry growers with a growing area of 264 acres. In 2009, the sector included 66 growers with a growing area of 4,355 acres. Today, there are 80 growers across 7 different regions of Quebec with a total growing area of nearly 10,000 acres in production. Quebec represents 24% of the international cranberry market.
In 1997, innovative growers began showing an interest in organic cranberry production. With our cool climate, the pressure from weeds and pests is less than our neighbours to the south, giving Quebec an advantage for production methods. Today, Quebec is first place worldwide in organic cranberry productions and a total of one third of cultivated area is reserved for organic production.
Cranberry production is an important agri-food activity that contributes to economic momentum in numerous municipalities by supporting hundreds of jobs and contributing to promoting Quebec innovation on the Canadian and international stage.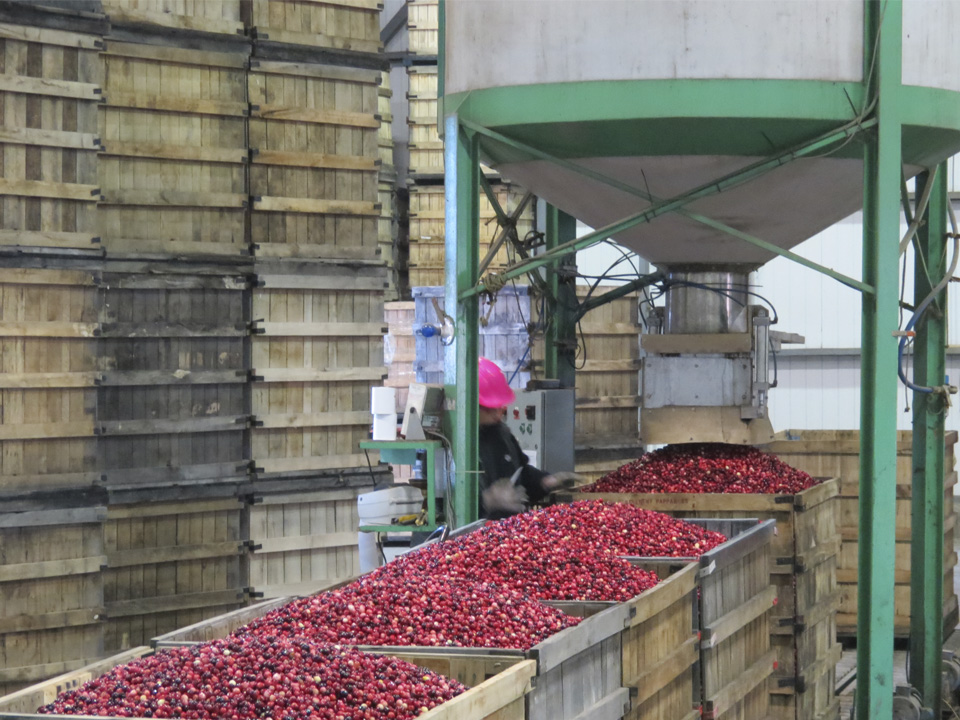 The Cranberry Industry in Numbers
Between 2010 and 2016, cranberry production area has increased an average of 7% each year.
1 job is created for every 10 hectares of cranberries in production.
Quebec-based production plants transform nearly 2/3 of all cranberries grown in Quebec.
95% of transformed cranberries are exported to the United States and 40 other countries around the world.
The Centre-du-Québec region is responsible for 90% of cranberry production in the province.
Check out the following documents:
Documents are in the original language and are not available in other languages.