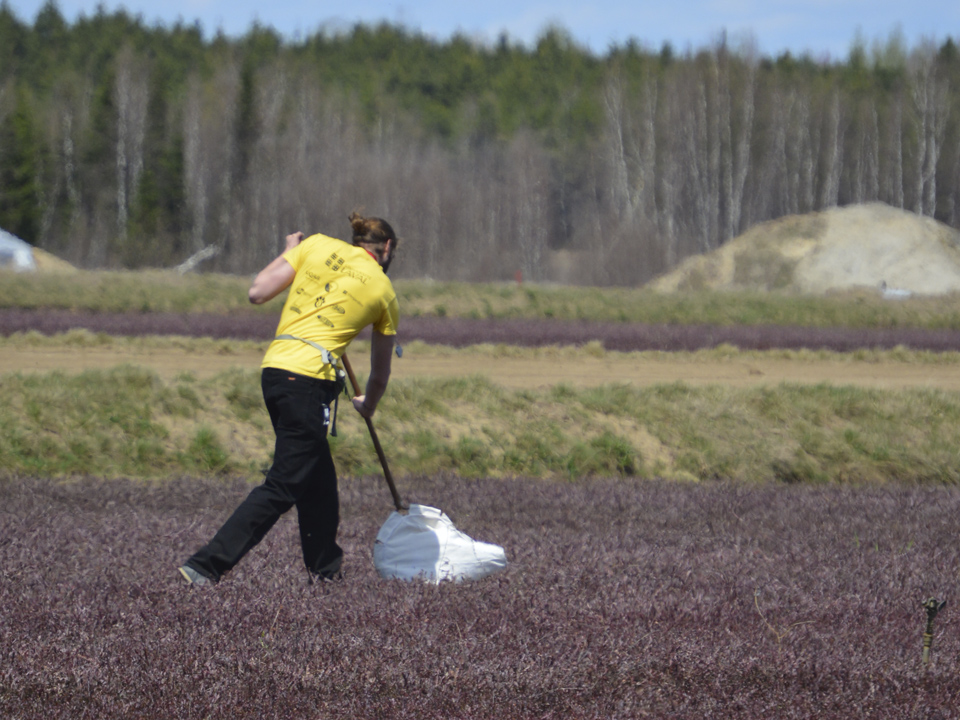 About Us
The Club Environnemental et Technique Atocas Québec (CETAQ) - Integrated Pest Management
The main mission of the Club Environnemental et Technique Atocas Québec (CETAQ), is to offer grower support in the battle against ravaging pests.
Located in Notre-Dame de Lourdes, in the Centre-du-Québec region of the province, the CETAQ was founded in 1995 with the main mission of scouting insects. Over the course of the years, fertilization was added as well as other environmental aspects. With production acreage increasing over the past 20 years, the CETAQ has adapted to meet growers' technical needs.
In the early 2000s, organic cranberry production was starting to develop within the CETAW. Today, organic production represents one third (1/3) of production acreage in Quebec, placing our province first worldwide for organic cranberry volume.
The CETAQ also manages a research & development component in the goal of learning more and deepening agronomic expertise to resolve various issues unique to cranberry production.
Board of Directors
Michaël Fortier, president
Pascal Gosselin, vice-president
Alexandra Bédard, treasurer
Cassandra Lemoine, secretary
Patrick Riendeau, administrator
Team
François Gervais, coordinator, agronomist

Joseph Bertrand Desrouillères, agronomist
Sébastien Careau, agronomist
Josée Verville, agronomist
Louis Renauld, agronomist
Sylvie Brûlé, administrative assistant
Contact Us
info@cetaq.qc.ca
819 385-4242, ext. 2221