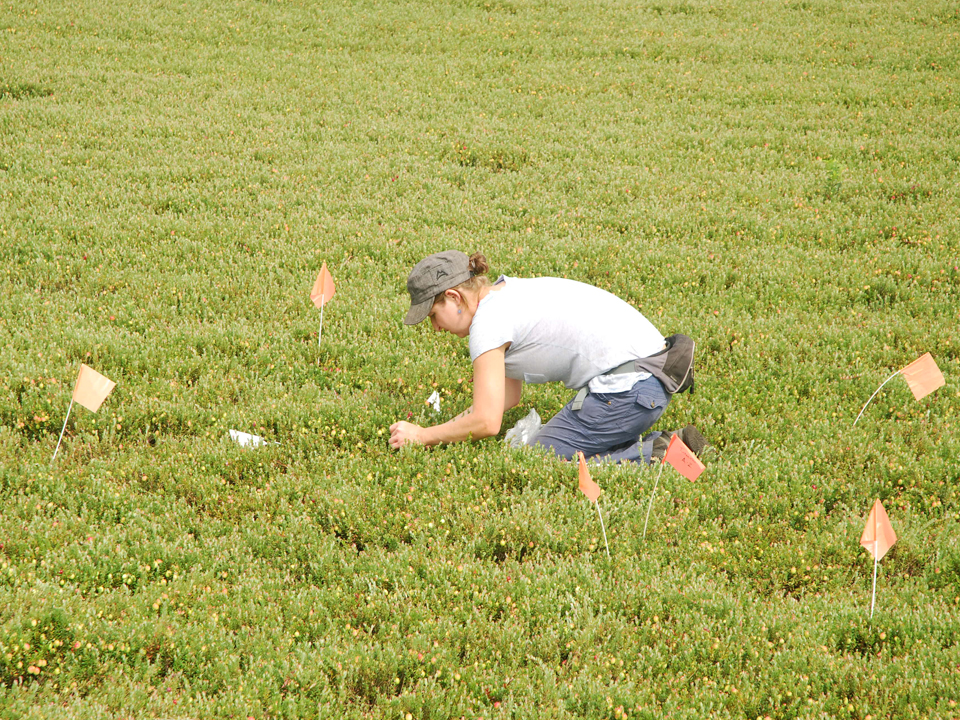 Organic Production
Organic cranberry production
The nordic climate is a precious advantage for organic production in Quebec. Organic production has developed over the years to the point where cultivated organic acreage now includes more than 3,000 acres, representing one-third of all production in Quebec. Quebec holds first place worldwide for its volume of organic cranberries.
Organic production stands out notably by the use of compost and natural fertilizers to provide the plant's needs. The plants have little pressure from pests such as pathogenic fungi that has a hard time surviving our winters.
Weeds and insects pose the greatest challenges for growers. Multiple research projects are undertaken each year on farms to find natural products that will eliminate insects and weeds. In the spring, growers resort to flooding the bogs to eradicated insects.
Organic production is much more expensive due to the extra labour costs, especially for weeding the bogs.