Cranberries offer great keeping quality
Cranberries can be found in various forms: fresh, dried, frozen and dehydrated. These little berries are often transformed into: syrup, jam, juice, gelatin, marinade, puree, sauce, tea, dressings, etc. They are also incorporated into other foods (granola bars, cookies, etc.) and alcoholic beverages.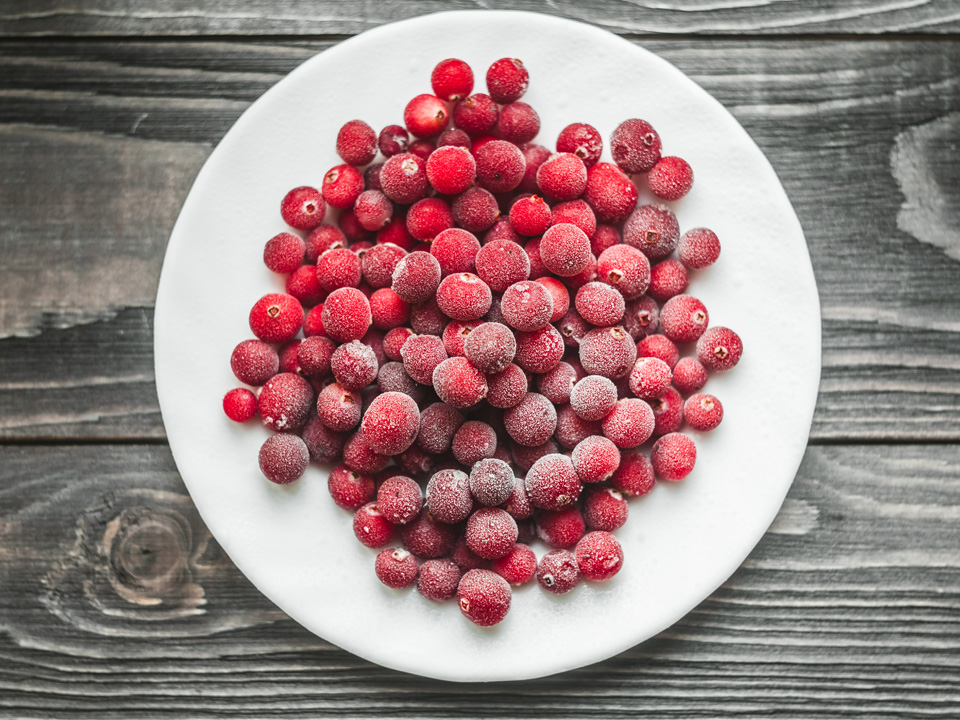 Fresh Cranberries
Fresh cranberries are on the market from mid-September through January.
Freezer
Cranberries can be stored for up to three (3) years in the freezer. When in sealed packaging, they can be placed directly in the freezer. You can also place them on a metal baking sheet to freeze them, then transfer them to individual bags and return them to the freezer for future use. Cranberries will not stick together once they are frozen. Do not rinse before freezing. It is preferable to leave the cranberries frozen when preparing to use them.
Refrigerator
Cranberries can be stored in the refrigerator up to three (3) months if they are kept in their original plastic packaging or in an airtight, sealed container. Left in the open air, at room temperature, cranberries quickly lose their freshness.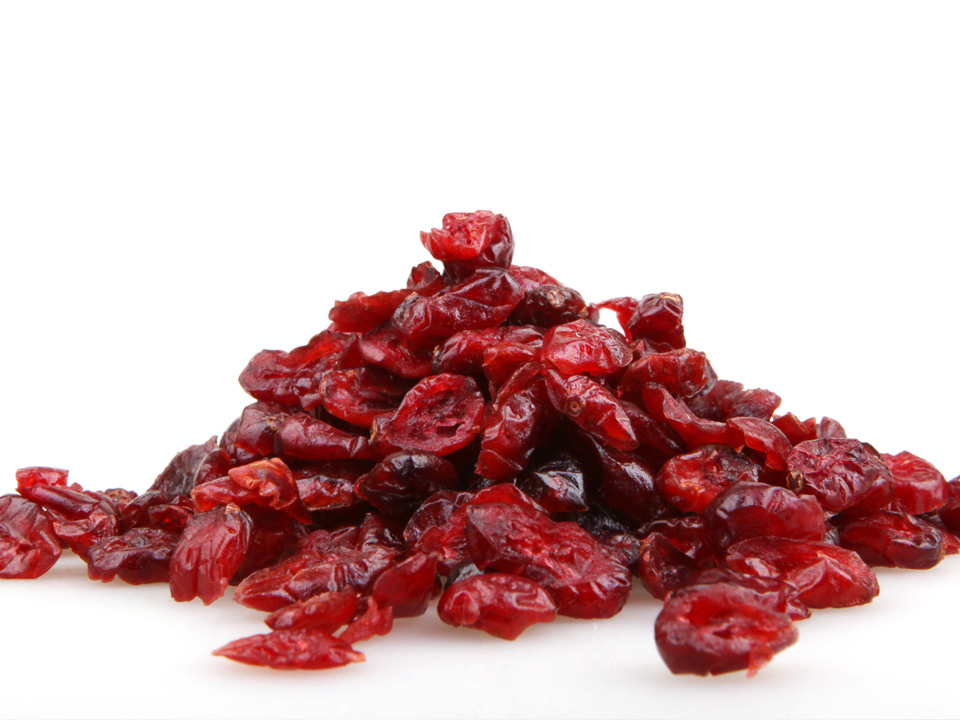 Dried Cranberries
In a sealed container, dried cranberries can be stored up to one (1) year at room temperature. They must be kept in a cool, dark place. Dried cranberries may also be kept in the freezer for a period up to 1 year.